Specialized Housing held a party  at Davis Road to support the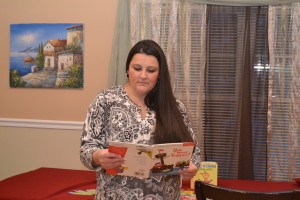 Book Drive for the School for Exceptional Studies. In typical ATI WOW! Magic style, a lot of tasty food was served, some fun games played, and even a few nostalgic readings by a few of our Colleagues. Representatives were there from all of the ATI homes and together they donated enough books to fill a huge bin to overflowing.
While some people came to the party for the pizza, and others came for the socialization, several party guests took time to check out the literature and do some reading of their own. I suspect that at least one person went home with a new book of his own, so he could finish the story before donating it all over again!
A long list of the Residents and Colleagues favorite children's books was made and included some classics such as "The Cat in the Hat", "Charlotte's Web", "Clifford, the Big Red Dog", "Where the Wild Things Are" and "Peter Rabbit." We suggest you try reading one of these again. It just might bring back some sweet memories.
 It is a hallmark of ATI Specialized Housing to participate regularly in charitable giving. Residents and Colleagues recognize the importance of reaching out a helping hand to those in need. On Tuesday, March 31st, students and teachers from the School for Exceptional Studies will visit ATI at Campanelli Drive to enjoy a party in their honor and receive their new library. This is sure to be a WOW! Magic event.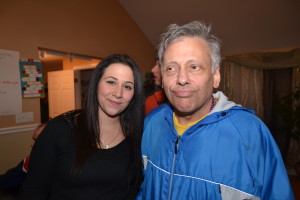 Keep checking back to see more of what our Specialized Housing Residents and Colleagues can accomplish when they tap into the spirit of WOW! Magic.
For more information about the ATI Book Drive, please contact Hiedi Keefer at Hiedikeefer@americantraininginc.com.
Leave a Reply