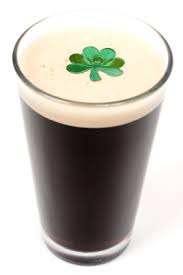 March 17 is a day celebrated to commemorate the life of Saint Patrick, Ireland's patron saint. One of the major parts of St Patrick's Day is sharing a feast, joining together with family and friends for a meal of traditional foods, baked goodies, and perhaps a drink or two!
According to eHow.com, this is how you celebrate a traditional St. Patrick's Day meal:
Set the table with simple dishes, a cut-lace tablecloth and fresh flowers in a crystal vase.
Buy several pints of Guinness for the adults and serve it at Irish room temperature (which is colder than ours by about 60 degrees). Serve lager for those who do not like stout.
Serve a hearty main course such as corned beef and cabbage with horseradish sauce, or a homey dish such as Irish stew.
Choose side dishes such as colcannon (a winter vegetable casserole) and/or black pudding, and don't forget to make some Irish soda bread to round out the meal.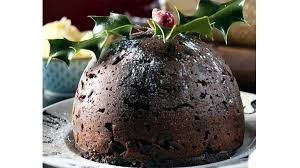 Brew a pot of Irish breakfast tea after dinner and serve a glazed Irish tea cake for dessert. Tea cakes can be made a day or two beforehand and kept wrapped in foil.
Play Irish tunes. Consider a CD of traditional Irish music, or create a lighter mood with Irish pub songs playing in the background.
Below is a recipe for St. Patrick's Day Soda Bread from Taste of Home.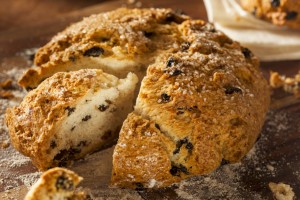 TOTAL TIME: Prep: 15 min. Bake: 30 min.
MAKES: 6-8 servings
Ingredients
2 cups all-purpose flour
2 tablespoons brown sugar
1 teaspoon baking powder
1 teaspoon baking soda
1/2 teaspoon salt
3 tablespoons butter
2 eggs
3/4 cup buttermilk
1/3 cup raisins
Directions
In a large bowl, combine flour, brown sugar, baking powder, baking soda and salt. Cut in butter until crumbly. In a small bowl, whisk 1 egg and buttermilk. Stir into flour mixture just until moistened. Fold in raisins.
Knead on a floured surface for 1 minute. Shape into a round loaf; place on a greased baking sheet. Cut a 1/4-in.-deep cross in top of loaf. Beat remaining egg; brush over loaf.
Bake at 375° for 30-35 minutes or until golden brown. Yield: 6-8 servings.
Nutritional Facts
1 serving (1 piece) equals 210 calories, 6 g fat (3 g saturated fat), 66 mg cholesterol, 441 mg sodium, 33 g carbohydrate, 1 g fiber, 6 g protein.
Leave a Reply