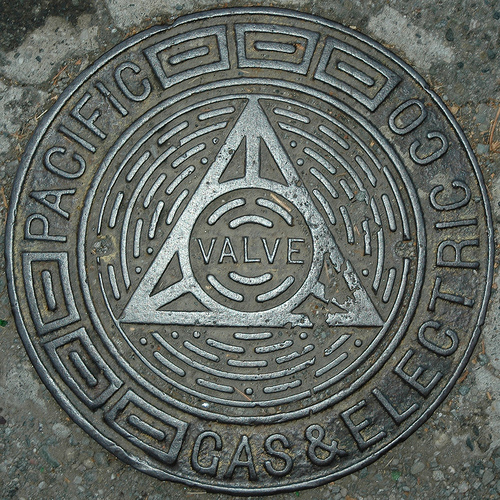 Congratulations to the Pacific Gas and Electric Company (PG&E) for not only making Careers and the disABLED magazine's "Top 50 Employers for Persons with Disabilities" for the first time, but also for taking enough pride in the accomplishment to issue a press release over PR Newswire about it.
The San Francisco-based natural gas and electric utility company employs some 20,000 people, making the recruitment of a diverse workforce essential to its continued operation. As the January 16 press release notes, that means taking the needs of people with disabilities into consideration in both employee recruitment and retention strategies:
PG&E strives to ensure that its online application process is accessible to qualified individuals with disabilities and disabled veterans… In addition, PG&E helps increase cognizance and understanding of disability issues through its Access Network Employee Resource Group (ERG). This ERG provides knowledge, support and company resources to employees and their families by collaborating with community based organizations, promoting volunteerism, and providing education.
As we've noted in some of our previous posts about companies based here in Massachusetts and the Labor Department's Office of Disability Employment Policy (ODEP) guidelines for successfully employing people with disabilities, accessible applications and ERGs are fundamental building blocks toward inclusion of these individuals. But some businesses do not do enough to publicize these aspects of their infrastructure. They may do the necessary legwork to earn the recognition from publications like Careers and the disABLED, but then not take the time or expense to announce it on their own.
Such modesty is self-defeating when U.S. Census information tells us that people with disabilities in the United States represent about $1 trillion in discretionary income. Plus the general population is growing increasingly supportive of companies that provide employment opportunities for people with disabilities. Hiring these individuals is not a charitable act, it is a good business decision.
Thus far, PG&E is the only employer in the Careers and the disABLED Top 50 to have taken this step. But it is still only mid-month. The January issue is barely off the press. Hopefully, we'll be able to report on other companies making the same decision to pick up a bullhorn and say they are proud to be acknowledged for their efforts to employ people with disabilities.
Comments?
Image by Bobby Dawn White.
Leave a Reply