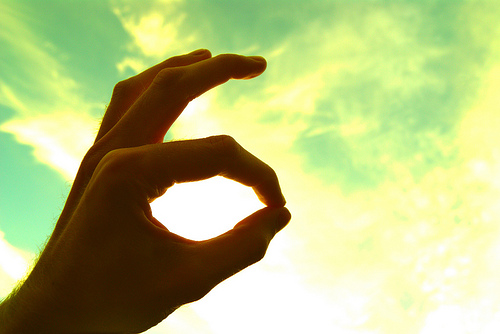 Public perception of employees with disabilities is increasingly positive, according to results of a new survey released by the U.S. AbilityOne Commission.
The government-supported public-private partnership issued a press release about the new data, found here on The Sacramento Bee website, in conjunction with an announcement of the launch of the website, www.abilityone.gov/75, which honors the organization's 75 years of providing training and employment opportunities for people with disabilities.
Highlights of the 2012 survey include a 12% increase since 2009 (from 52% to 64%) in the number of respondents who said they were "very comfortable" with their company hiring people with severe disabilities, as well as favoring their inclusion in the general workforce.
A similar rise in confidence of the work performed by these individuals is particularly important to organizations like AbilityOne, which provide contract services to government agencies and private corporations for a number of duties. The press release says of the 1,000 Americans, ages 18 and older who responded to the survey:
61 percent (compared to 52 percent in 2009) reported they were very comfortable with the abilities of people who are blind or have other severe disabilities to make quality products for the government and the military. Likewise 62 percent (versus 52 percent in 2009) reported being very comfortable with government purchasing products and services made by people with disabilities.
It's certainly heartening to seeing figures that were already above half still make such significant gains. That the leap came in just a period of three-years validates the efforts of The Campaign for Disability Employment and other advocates to redirect public focus on what these individuals can do instead of what they cannot; as well as the benefits of including people with disabilities in the workforce for the greater public good rather than as a charitable act to an underserved population. More importantly, it is a testimony to the quality employees that people with disabilities make, from the scientists and attorneys to those who work in manual labor jobs or fulfillment services.
But there is still plenty of room for improvement; particularly in the "awareness of challenges, opportunities and resources" categories, where even gains of 10 points or more still mean outcomes below the 50% mark. The more employers come to understand that hiring people with disabilities means they are getting dependable, productive, and enthusiastic workers, and that there are public and private agencies that can help them recruit from this talent pool (as well as tax breaks), the more these numbers will increase the next time AbilityOne conducts its survey. So please share this post with friends and family and add your thoughts in the comments section.
Image by Joe Lodge.
Leave a Reply