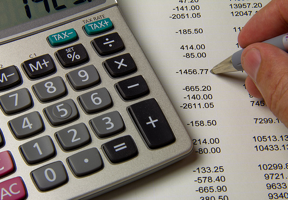 Two very different businesses close out our look at the National Organization of Disability "Fine Nine" list of companies making the hiring of people with disabilities a priority, which is a testament to the many roles these people can serve within an organization when given the opportunity.
Automatic Data Processing, Inc. (ADP) made the Fine Nine by virtue of developing "a process for identifying and recruiting qualified job candidate with disabilities," according to Business Management Daily. The reason is hardly surprising, considering the company is all about improving processes in the workplace. ADP is one of those behind-the-scenes companies that help other businesses get their work done. Its outsourcing solutions support human resources, payroll processing, compliance with federal and state tax laws, and the administration of employee benefits for more than half a million clients.
When it comes to career training, ADP was already ahead of the curve with an archive of online education modules that enable candidates to study and learn how to use ADP tools at their own pace. In addition, prospective employees are paired with a mentor to provide one-on-one coaching that can be customized to meet individual needs. With those elements already in place, it's a very short leap to adapt the tools in a way that meets the needs of people with disabilities interested in exploring career opportunities within the company.
The Careers section of the ADP website invites people with disabilities to contact the staffing department for assistance with the online job search and application tools. Types of jobs available to people with disabilities range from client support in service centers to on-site implementation of ADP solutions. The site also references the ADP's partnership with the National Business and Disability Council (NBDC) to aid other companies with the integration of people with disabilities into the workplace. According to the Diversity and Inclusion page:
ADP partners with NBDC to leverage their expertise in the areas of ADA Compliance, building and product accessibility, reasonable accommodation, job analysis, recruitment, specialized equipment, career development and much more.
As ambiguous as a phrase like "reasonable accommodation" can sound, ADP's interpretation, as outlined in this policy statement for Canadian clients, is broad enough to include both technological and personal support for people with disabilities, as well as training other employees on best practices for interacting and communicating with these people in the workplace.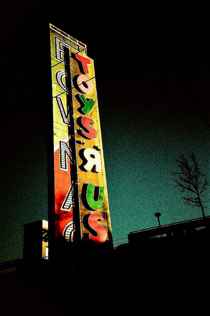 Toy R Us has a long history of catering to children with disabilities. For nearly 20 years, it has published a guide that informs parents how different toys encourage and develop various skills based on their sensory appeal, opportunity for social interaction, creativity, and safety. But the national retailer makes the NOD's Fine Nine list for 2011 for its efforts to employ people with disabilities in distribution centers.
We've covered the types of jobs people with disabilities excel at in warehouse and logistics' environments over the course of numerous blog posts, including our analyses of fellow Fine Nine list members, J.B Hunt and Lowe's. The hiring impact of companies like Toys R Us can be huge: This past year, the company added 40,000 temporary workers to meet the holiday surge, according to a report by AOL's DailyFinance staff.
Though its inclusion on the Fine Nine list references initiatives at two distribution centers in particular, Toys R Us has 11 such facilities spread coast-to-coast across the United States. As the company begins to see the value people with disabilities bring to hands-on tasks like assembly and fulfillment, no doubt it will expand its efforts to other facilities.
Comments?
Images by Ken Teegardin (top) and Paul Joseph (bottom), used under their Creative Commons licenses.
Leave a Reply