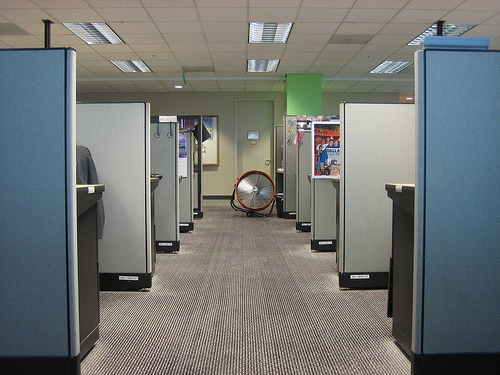 We're picking up where we left off yesterday in the discussion of the U.S. Call Center and Consumer Protection Act (HR 3596), a piece of legislation introduced by Rep. Tim Bishop (D-NY) aimed at encouraging call-center businesses to keep customer service jobs in America instead of sending them overseas.
Earlier this month, Software Advice blogger Lauren Carlson weighed in on the issue with a post that points out some of the pitfalls companies have learned in the past 20 years since outsourcing has become the de facto way to deliver customer service. Carlson writes:
… [N]o one was tracking the intangible costs. How much is spent on cultural training? Dialect training? And what about customer satisfaction? Sure, your labor costs are down, but what does your customer attrition look like? A new consideration is online reputation. Are your customers praising or bashing you on social media? What is the real cost of a 'Like' or a negative review on Yelp?
Carlson examined three U.S. companies implementing customer-relations management solutions that keep jobs in America. While none of them were overtly using people with disabilities to fulfill these positions, the examples are parallel enough to many of the opportunities ATI provides its clients in the StarWorks program to warrant examination.
In fact, the first company, Working Solutions, is an outright contract services organization that hires customer service agents to work from their homes, saving overhead costs and improving customer service both in quality by having native English speakers on the other end of the line and in attitude, as Carlson herself evidently knows all too well:
Another benefit of the at-home workforce is that they value the convenience of working in their own space. Therefore, they are more content and more likely to provide superior customer service. I know I'm much nicer in house shoes than I am in heels.
JetBlue Airlines attributes its high customer satisfaction, low employee turnover, and increased productivity to the use of "homesourcing," says Carlson. Evidently, the company co-founder David Neelman has been on the bandwagon since the 1980s.
And how about Televerde? The company trains inmates at state prison facilities to handle customer service relations for a pretty impressive list of companies. Carlson says about 50% of the inmates retain their jobs upon release, meaning customer service solutions implemented by Televerde are not just cost-effective but also have "the greater good in mind."
Doing something for the greater good is often where a company's journey with hiring people with disabilities begins. Whether that business has hired people with disabilities who have undergone career training and vocational counseling to be part of their workforce, or utilize a contract labor service for assembly, packing, sorting, or other manual labor jobs, it almost always leads to the realization that it has made one of the best possible business decisions as well.
Comments?
Image by sun dazed (Katy Warner), used under its Creative Commons license.
Leave a Reply