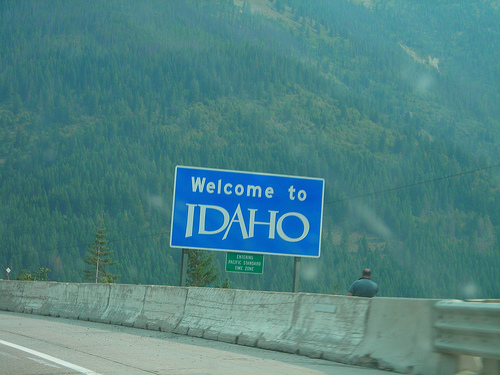 The state of Idaho has kicked off 2013 with the launch of a new website that connects employers and people with disabilities, and contains resources that help facilitate the recruitment and hiring of these individuals.
Abletowork.Idaho.gov is a federally funded resource, according to the article found in the January 18 edition of Idaho Press-Tribune, and is maintained by the State Independent Living Council in collaboration with the Idaho Employment for People with Disabilities Stakeholder Group. The site is divided into three straightforward categories that enable jobseekers, businesses, and service providers to access and update information. But what brings the site to life are the five success stories of individuals with disabilities who have successfully integrated into the workforce.
Each story demonstrates an aspect of the value people with disabilities bring to their jobs when given the opportunity. Analine Travis is lauded for her punctuality working for a family game center; Jennifer Moore is a model of loyalty, having worked at the same Jackson's Food Store for the past nine years; Garrett Stuart, who has a hearing disability, demonstrates resourcefulness by ordering janitorial supplies and communicating with his contract services organization via texting and email. All of these are qualities frequently noted by employers of individuals with disabilities as what makes them good workers.
For Aerius Franklin, the sheer determination to not be completely discouraged by the number of times he was told "no" is what helps him be an independent living advocate for others at the Disability Action Center Northwest. Before that he had been bouncing between Idaho and California, homeless and jobless. Interestingly, Franklin says it was when he accepted his own status as a person with a disability that he had the breakthrough he needed. He says:
… [S]ociety standards told me that if I embraced my disability I would be shunned and I would have to admit that a person who isn't disabled was better than me… [T]he IL [Independent Living] philosophy has shown me that I am equal and don't have to show and prove it all the time…
Finally, there is Laurie Lowe, who works part-time for the Idaho State Tax Commission while also operating her own tax-filing service for local businesses. You don't see too many Americans get excited about the prospect of paying taxes. But for Laurie, it means she has earned enough income on her own to be treated the same as every other U.S. citizen:
Laurie keeps busy all the time. She stated that she also took on some other jobs such as dog-sitting, house-sitting, and house maintenance… 'This year I made enough from my business to be required to pay taxes. YES!!! I am headed in the right direction!'
The photos of each them in their workplace, smiling and holding up an "Able" sign, shows that just how much having a job can make life matter for an individual with a disability.
Comments?
Image by TheChanel.
Leave a Reply