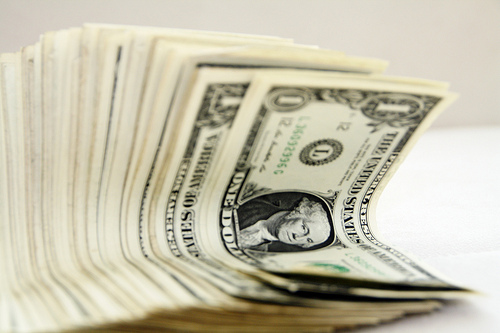 "April showers bring May flowers," goes the old adage. And for young people, this is the time of year to plant seeds for summer employment opportunities; then tend to them so they'll blossom into jobs that can "make it rain," to borrow a more contemporary saying.
A summer job is often a teenager's first experience being accountable to someone other than a parent or teacher. Even if the actual tasks of the job are mundane, the experience of being employed provides skills that translate to almost any future work environment, such as punctuality, time management, taking direction, working collaboratively, and communicating with others.
These so-called "soft skills" may seem obvious to the average adult; but for a young person with a disability, learning them at an early age is crucial for future employment opportunities. That's why the U.S. Department of Labor's Office of Disability Employment developed the curriculum, "Skills to Pay the Bills: Mastering Soft Skills for Workplace Success," which was launched earlier this year. According to the official press release, the guide's contents were based on surveys with "prominent businesses to determine what they believe to be the most important competencies and skills for young workers."
The 142-page manual (PDF) divides soft skills into six basic categories: Communication, Enthusiasm and Attitude, Teamwork, Networking, Problem Solving and Critical Thinking, and Professionalism. The format of the guide combines classroom activities that let people with disabilities simulate situations in the workplace with opportunities for individual self-reflection. There are also sections covering the do's and don'ts of social networking and communicating by text, as well as online resources for further study.
In his April 4 review of the guide for The National Collaborative Workforce and Disability for Youth blog, Joe Timmons says acquiring these soft skills is important for the development of executive function in people with disabilities. Timmons explains:
Executive functioning is used to describe the ability to link cognitive skills effectively and actively in four ways — self-regulation and inhibition, initiation of tasks, time management and organization, and emotional control. In adolescence and young adulthood, brain development has not stabilized and everyone in this age group will have some difficulty with executive functioning skills. Individuals with disabilities… often have particular limitations and need extra support and training to improve their executive functioning.
Teaching soft skills is just one component of ATI's StarWorks program, which provides career training for people with disabilities that helps them achieve their potential in a field suited to their skills. But the more that these competencies are worked on at a young age, the more freedom these people will have as adults to make their life matter.
Comments?
Image by 401K, used under its Creative Commons license.
Leave a Reply