Historical records were broken and new ones set over the last month. Snowfall seemed limitless, piles seemed mountainous, and winter seemed endless. Across the state, we saw snow day after snow day.
For most, that meant time at home with loved ones, hot chocolate in big mugs, feet by the fireplace, slowly shoveling out in shifts, and catch-up time for favorite shows or movie marathons.
For our Colleagues in our residential homes, snow days meant a tough commute to work, overnight stays, adventures with our Residents and great storm stories to tell in the years that lie ahead.
You know that story that grandpa's tell, about walking to school uphill, both ways, in the middle of winter? We came about as close to that as actually possible.
One of our Specialized Housing Colleagues, Ian, strapped on his snow boots, bundled up in his jacket, and walked to work in the middle of the blizzard. And he did it all for one of our Residents, David.
"David is always waiting for Ian to come in and Ian, without a doubt in his mind, walked to work just keep that smile on David's face," said Stephanie Colon, Residential Manager for the home.
Another Colleague, Jessica, managed to get a ride into work during the worst of the storm. "She was an absolute life saver," said Stephanie of the much needed relief her arrival provided.
Two of our Colleagues at Anne Street, Jankie and Eddie, had the day off, but made the trek into work, without even being asked, just to see if they were needed or could help in any way.
"Our colleagues come in with such a great and positive attitude during snow storms, even knowing that they may be stuck for a while," said Sarah Mallett, a Residential Manager for one of our homes.
And it wasn't just Colleagues, a neighbor of one of the homes saw the staff struggling to dig out the walkways and driveway, as the plows were unable to make it at that time. He offered to help and snow-blowed the remaining snow for easier access to the home.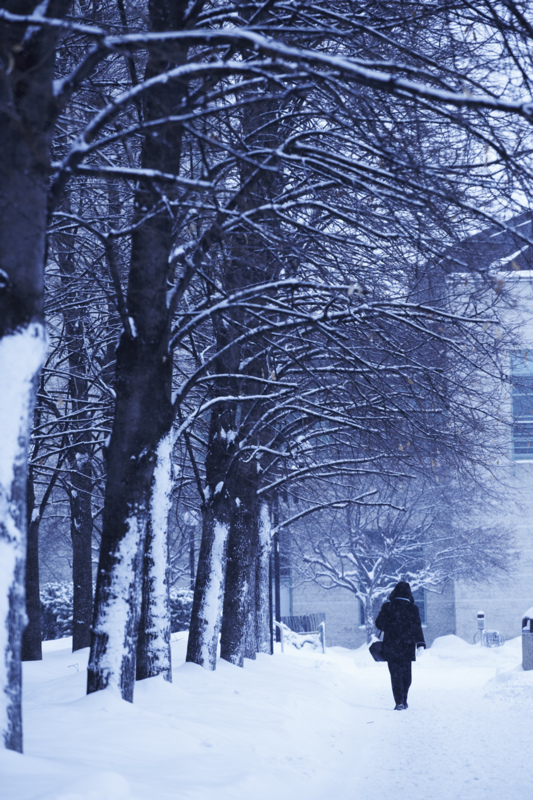 Our Colleagues at our Highfields residence shared similar stories. At one point our Colleagues spent three consecutive days snowed in with the young Residents.
Colleague Ya brought in movies and games in anticipation of the storm. "He kept everyone's spirits up with his wonderful sense of humor and joyful energy," said Renee Ghembaza, Director of the Program.
Another Colleague, Tim, spent his days snowed in baking fresh bread for everyone. "Everyone asked for seconds," said Renee.
Many Colleagues stayed well beyond their scheduled shifts to ensure a smooth flow of things around the home. Sidewalks and walkways were shoveled and salted, cabinets were stocked, and fun was had by all.
And for going above and beyond, their Managers each came up with ways to thank them. For all of our Colleagues who braved the storms, kept the positivity flowing and brought the WOW! Magic to all of our Residents every single snow day, Managers have decided to treat them to gift cards, pizza parties, and more.
"It's great to see such hard work and dedication," said Residential Manager Sarah. Fellow Manager Stephanie added, "We really have outstanding people working at American Training."
A special thank you to all of our Colleagues who made all the difference during the snow days.
Leave a Reply