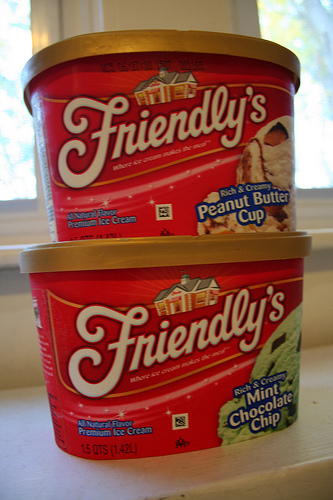 Today, we continue looking at manufacturing companies listed in the Boston Globe online feature, "Products made in Massachusetts," to find where people with disabilities might be a good fit for employment opportunities.
Cubist Pharmaceuticals
Much like HP Hood, the HR department for this Lexington drug manufacturer uses inclusive phrasing ("Reasonable accommodations may be made to enable individuals with disabilities to perform the essential functions") in its highly-scientific job listings and anchors information about the accessibility needs of job applicants on its Web page describing the hiring process, which reads in part:
Cubist Pharmaceuticals is committed to ensuring that the content on this website is accessible to the widest range of visitors, regardless of disability. This website is designed with accessibility in mind. If you are a qualified individual with a disability or a disabled veteran, you have the right to request a reasonable accommodation if you are unable or limited in your ability to use or access www.cubist.com/careers as a result of your disability.
Cape Cod Potato Chips
The makers of one of New England's guilty pleasures utilizes a contract services organization near its Hyannis headquarters for one of its most important marketing outreach campaigns. The Cape Cod Beach Buckets blog, Cape Abilities, says realtors use the 30,000 beach buckets packaged by people with disabilities as a perk for summer renters. Many of the sorting and packaging functions seen in the company's surprisingly mouth-watering online tour of its factory are the same tasks people with disabilities excel at.
Friendly's Ice Cream
The still-ubiquitous chain of family restaurants has been making life matter for children with disabilities for decades through its partnership with Easter Seals. A July news release for its annual "Cones for Kids" fundraiser says the campaign has raised over $27 million since 1981, and that there are currently 30 Easter Seals Camp Friendly's program locations in the United States, providing outdoor experiences to these kids. So many career training programs for food service jobs are now available to people with disabilities, these individuals could fill any number of food preparation and customer services positions in their retail outlets.
We'll look at more employment opportunities for people with disabilities in Massachusetts manufacturing operations tomorrow. Share any comments you have below.
Image by mriggen.
Leave a Reply