Just after we rang in the new year, we rang in the second ever American Training company-wide Biggest Loser competition. In total, 45 Colleagues weighed in, each paying into the growing prize pot, which our President and CEO kicked into to push to the $1,000 mark.
Last week, our Colleague Abert Casillas took that jackpot home. And he couldn't be happier.
"I'm so proud of myself. I feel so much healthier," he said.
Over the 8-week challenge, Abert cut out unhealthy snacks, focused on fat free foods, and spent 3-4 days, at a minimum, at the gym, running or walking on the treadmill and lifting weights.
He said the key for him was focusing on his goal. He gave himself no cheat days and prioritized his time at the gym.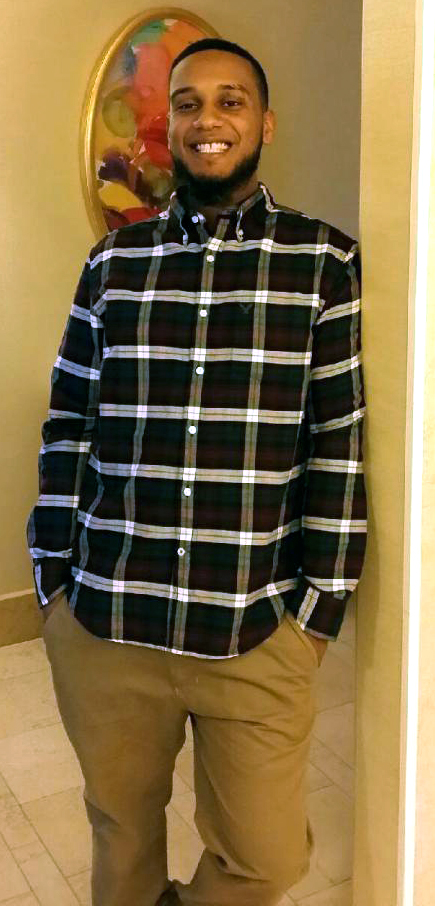 "I feel great. I am putting on clothes that I haven't been able to fit into for the past few years. I feel better, healthier. I'm feeling like I'm just moving faster. It feels good," said Abert.
His tip for others interested in shedding pounds for a healthier lifestyle? "Focus on your goal. If you really want it, the first weeks will be the hardest, but it will get easier as time goes on."
Now $1,000 richer, Abert said he plans to use the money to pay for his vacation and bills, and to make his life a little easier all around.
After 8 weeks, Abert lost 36 lbs. dropping from 202 lbs. to 166 lbs.
"I want to keep the majority of the weight off. I want to stay fit and healthy. It makes me feel good about myself," he said, "but I do have to eat a few of the things that I've been denying myself of."
His greatest craving has been Chinese food, which he has yet to indulge in. His first meal post-challenge was a pepperoni and bacon pizza. "It was delicious."
Abert was not the only one to shed some serious pounds in the quest to get healthier. Our second place finisher lost 32 lbs. with third trailing just behind at 20 lbs. Collectively our group lost well over 200 pounds!
"I'm so proud of all of their hard work and dedication to becoming healthier," said Colleague Robin Gazellian, who organized the challenge.
Congratulations to all participants!
The next ATI Biggest Loser Challenge is on its way in April! Stay tuned for more details as the date nears!
Leave a Reply