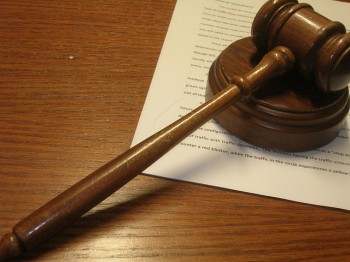 Advocates for giving people with disabilities the opportunity to live independently received some good news earlier this week, when Federal Judge Joan Lefkow approved a consent decree that will allow 1,100 people with disabilities living in Chicago area nursing homes to move out of nursing homes and into the community.
Up until the ruling, people with disabilities in Illinois were required to live in a nursing home to be eligible for state aid, no matter their age. In his story for WBEZ public radio, Alex Keefe says several lawsuits have been filed in recent years in Illinois courts with the goal of moving these people "out of big institutions, and into community-based care settings," arguing that it is more cost-effective as well as beneficial to the residents.
Federal data indicates the state of Illinois has one of the highest percentages of people under 65 years old residing in nursing homes. A lawyer Keefe spoke with says the decision could impact the living situation for as many as 10,000 people with disabilities who are not elderly.
Stephen Lebowsky, the attorney for lead plaintiff, described the circumstances in which is client, Lenil Colbert, was living to Keefe:

'For several years, [he lived] with three roomates who are elderly people — obviously not the best of living circumstances for a man in his 30s,' Lebowsky said. The Oak Park nursing home where Colbert lived also imposed tight restrictions on when he ate, when he went to bed, and when he was allowed to leave his room, the suit alleges.
Judge Lefkow's decision was another step taken by the federal government this month toward integrating people with disabilities into independent living situations. Prior to that, the Centers for Medicaid and Medicare Services greenlighted an initiative by the Ohio Department of Developmental Disabilities that empowers residents to make their own choices about the goods and services they need based on their individual circumstances.
The Columbus Dispatch reporter Rita Price talks to several advocates and service providers for people with disabilities about the benefits of the Self-Empowered Life Funding (SELF) waiver, which is set to begin in July of next year. All agree that giving these people more control over their living situations, transportation, employment, and personal care will improve their quality of life.
Dana Charlton, executive director of the Ohio Self Determination Association, tells Price no one is more ready for the change than the people who will be using the waiver:
'They won't have to fight the system to get it to pay for something that could make their lives better,' she said. 'It's very exciting — especially for people who have pretty strong feelings about their lives.'
Options for residency, education, employment, and volunteering are all part of ATI's Day Services. Tell us about your experiences with this program in the comments section.
Image provided by steakpinball (Brian Turner), used under its Creative Commons license.
Leave a Reply