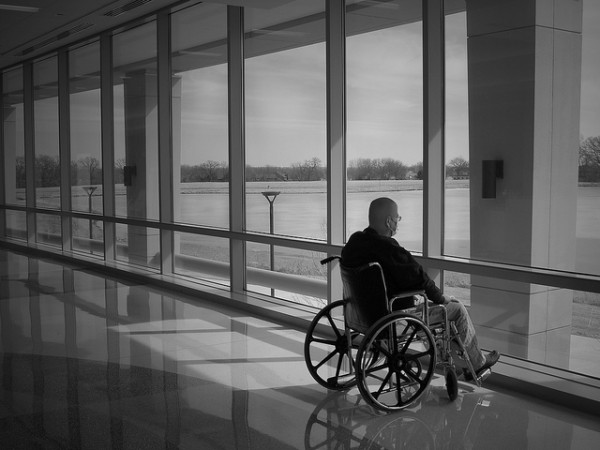 Maryland agencies supporting people with disabilities received some disheartening information heading into the holiday season, when news broke in November that the state government's Developmental Disabilities Administration (DDA) had somehow overlooked a $34 million budget surplus and even ended up returning $25 million to the state's General Fund.
Reporter Scott Daugherty puts an all-too human face on the dollar figures in his article for the Annapolis daily, The Capital, relating the continued denials of aid one couple experienced while trying to get assistance. Dan and Heidi Berlin had requested financial support from the DDA for food and respite care for their four-year-old son, Adam, and had been on a wait list for two years.
The good news is that congressional delegate Theodore J. Sophocleus (D-Linthicum) wants to find a way to restore the funds back to the agency. Maryland also has a new alcohol tax that supports the DDA budget. In 2011 alone it generated $15 million in revenues for the agency.
In addition, the Maryland DDA is under new leadership as of August with the hiring of Frank Kirkland as director. According to the official press release (PDF), Kirkland has a 20-year track record of success implementing services for people with disabilities in West Virginia and New Jersey with emphases on independence and employment.
In the wake of all this comes last Friday's article on the Southern Maryland Newspapers Online website, entitled "Out of the shadows and into the workforce." Staff writer Jeff Newman documents several individual success stories of people with disabilities in the work force in this largely rural area of the state, starting with Sarah Cacciaglia, whose experience in a vocational training program put her career on a fast track:
… [S]he landed a part-time job earning $8 an hour as a greeter at the Lowe's hardware store in Waldorf. By that fall Cacciaglia had worked her way up to the paint department, where she still works part time 24 hours a week mixing paint for customers and calibrating the machines for $12 an hour. 'I can run the whole department myself,' Cacciaglia said.
Sarah has a full life that includes joining co-workers for "ladies night-out" and other social activities. She also enjoys bowling and has also been known to treat her parents to a movie now and again, "depending on how generous she's feeling." Her ability to perform hands-on, detailed work as well as customer service makes her the perfect role model for the type of programs Kirkland hopes to facilitate under his leadership.
We'll look at some additional success stories from Newman's article in tomorrow's blog post, with a focus on preparing people with disabilities for getting a job. For now, tell us how ATI's StarWorks program has helped you or your business achieve success in the comments section.
Image by christine.gleason, used under its Creative Commons license.
Leave a Reply