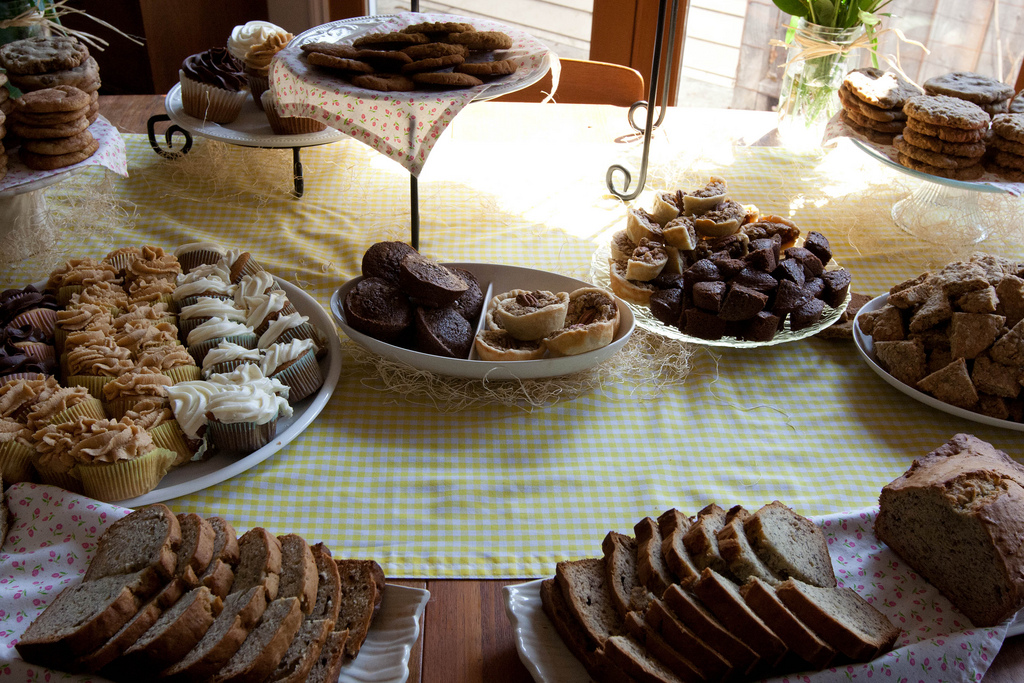 Warning: This post contains graphic depictions of delicious foods being prepared that may cause your mouth to water.
We've got food on the brain thanks to the American Training VanWay program, which just completed its fifth annual can drive for the food banks of Merrimack Valley. The guests who typically use the transportation service to get around town were once again part of the enthusiastic volunteer team that helped collect more than 300 pounds of donated food, as mentioned in the Lowell Sun. So it's no surprise that a couple of stories about young people with disabilities learning valuable lessons through the task of food preparation caught our eye.
Every month, a team of students with disabilities at Northview High School in Florissant, Missouri, gather to make casseroles and other foods for the Saint Patrick Center's Rosati Group home. KSDK Newschannel 5 reporter Heidi Glaus emphasizes the team aspect of the activity in her report on the program as we watch the students work together making chicken and black bean enchiladas.
In addition to learning the collaborative aspect of food preparation and the manual skills of chopping, mixing, stirring, and cleaning, school district social worker Sonja Conley tells Glaus that the project also imparts the meaning of helping the underserved portions of the community:
Before we even participate in making the casseroles we do a unit on hunger and homelessness so we talk about what hunger looks like, we talk about what homeless looks like.
Save some room for dessert! Because in Largo, Florida, a family that started a cookie-baking venture to help their daughter with disabilities is growing into a full-blown business. Last year, ABC Action News was on hand when Barry and Lori Torman started Casey's Cookies, named after their daughter who was born with Goldenhar Syndrome (watch the video below).
The Torman's goal was to allow Casey to work in a job after high school that allowed her to feel fulfilled. As reporter Carson Chambers discovered in her followup report, the volume of cookie orders has increased to the point where they've hired four additional workers with disabilities to keep up and are exploring ways to replicate the model for other families of children with disabilities across the United States.
The kitchen is a great environment for young people with disabilities to start learning the physical and mental discipline that applies to almost any type of work. They perform the same tasks again and again until it becomes second nature, and they learn to work with different people in different environments.
A Voice of America story by Julie Taboh last month looked at the Sunflower Bakery in Gaithersburg, Maryland, which recently graduated its first class of students from its training program for people with disabilities. One of them was 21 year-old Verred Joharie, who tells Taboh that the experience helped her overcome the anxieties brought on by Asperger's Syndrome:
At the beginning I was unsure. I was confused, I was anxious. Now, since they've helped me, it's like I can open my eyes to the world and see what I want to do, how the world works, including working environments. I want to put myself out there, but I know it's going to take a little bit more time for me.
What are the first dishes or desserts you first learned to make? Use the comments section to share how those lessons helped you in other jobs.
Image by pinguino, used under its Creative Commons license.
Leave a Reply