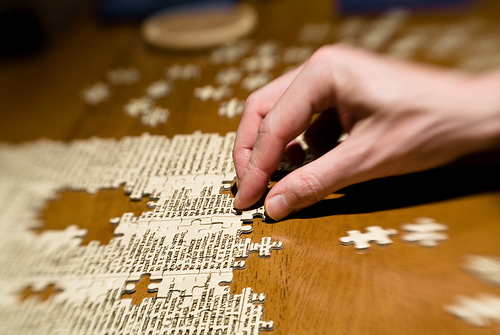 Judy Owens' Diary of a Start-up blog for Forbes should be bookmarked by anyone interested in the employment outlook of people with disabilities. For over a year now, the St. Petersburg, Florida, entrepreneur has provided a running account of her launch of Opportunity Works, Inc., a job placement service for people with disabilities, and it has been a reference point in this space on a few occasions.
Just before the New Year, Owens wrote a post that included a link to a 2008 study by researchers at Virginia Commonwealth University (VCU), called "Public/private partnerships and employment of people with disabilities: Preliminary evidence from a pilot project." Owens called the results of that study "a relief" because of how it validated her business goals to connect employers with individuals who have disabilities but are also qualified and capable of doing the jobs when given the opportunity.
VCU researchers tracked employment outcomes for 39 individuals with disabilities seeking a variety of jobs, including clerical, customer service, warehouse, production, and data entry positions. The participants who were selected from various community rehabilitation programs (CRPs) in Virginia became clients of MANPOWER, Inc, the world's largest workforce solution provider. After a lot of education and orientation about working with this population, the results found on page 62 in this copy of Journal of Vocational Rehabilitation proved satisfactory for employers and employees:
The primary intent of this project was to direct grant resources to ensure that individuals with developmental disabilities had access to employment. This goal was achieved with both partnerships with 85% of urban demonstration project and 60% of the rural project supporting persons with developmental disabilities in competitive employment.
In the concluding paragraph, the researchers say "there has never been a better time […] to develop these mutually beneficial public-private partnerships" that provide employment to people with disabilities. Fast forward four years to the present day, and we see evidence of this model moving forward in staffing companies like the one Owens has started, as well as regional chambers of commerce that are connecting businesses with contract service organizations, and the work done by national campaigns like Think Beyond the Label.
Another recent article found in The Carroll News of Hillsville, Virginia, puts a human face on the VCU's data. Ashley Barrientos and Brenda Thomas, who both do contract services work through Twin County IDC, share how working there has helped make life matter more for each of them:
Brenda has gone from being dependent on family to becoming independent. Today she is renting her own house and […] has her own car to drive to work… Ashley has gained self confidence and has worked through her past patterns of poor decision-making… She has a degree in accounting and hopes someday to pursue her dream of bookkeeping.
Comments?
Image by Liza31337.
Leave a Reply