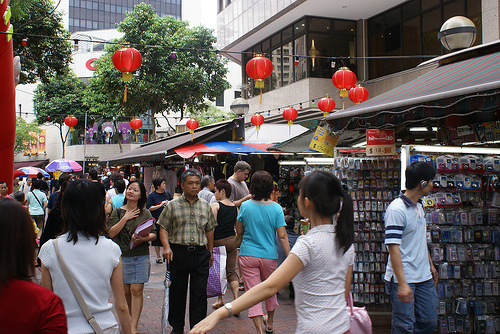 We cover a lot of stories in this space having to do with individuals and organizations changing their perceptions about what people with disabilities are capable of doing. And even though the accumulation of examples show positive shifts in attitudes and practices when it comes to employment, independent living, and other issues that make life matter for these people, it is encouraging when we find stories about quantitative evidence that support the anecdotes.
So, for today's story we travel across the Pacific Ocean to Singapore, where a number of Asian news media outlets are reporting on a survey conducted by the Society for the Physically Disabled (SPD) that indicates attitudes about people with disabilities among Singaporeans have improved significantly over the past two years.
Some of the highlights reported by The Jakarta Globe include a nearly 20% drop in the notion that a person with a disability is more difficult to communicate with. Another survey question asking about the ability of these people to live independently showed that only 13% didn't think this was possible.
The positive results also extended to people with disabilities in the workplace, where 80% of people who are in a position to hire are open to employing people with disabilities, and, overall:
… [O]nly 8.8 percent of respondents felt that people with disabilities are unable to perform as well as people without disabilities at work — a sharp decrease from the 23 percent in 2009.
The SPD deserves credit not only for measuring the change in perception among Singaporeans but for helping effect the change as well. Its "I Accept" campaign works on a number of fronts to put out accurate information about people with disabilities. (And despite its organizational name referring only to physical, the campaign encompasses all people with disabilities.)
SPD also works with a number of companies and government agencies to create employment and career training for people with disabilities, including an initiative with Microsoft that has provided IT training to more than 1,200 people, according to The Jakarta Globe story.
But the SPD is not only about data; its "stories to inspire" section is full of examples where people with disabilities have overcome the perceptions about what they are capable of accomplishing. Kevin Lee's first-person account is particularly compelling:
I have seen friends with disabilities plunge into despair due to their conditions or how people looked at them, but I persisted as I knew I was studying for my own good, for my dream to take care of my family.
How have you seen perception of people with disabilities shift in your personal life? Share in the comments section below.
Image by alex.ch, used under its Creative Commons license.
Leave a Reply