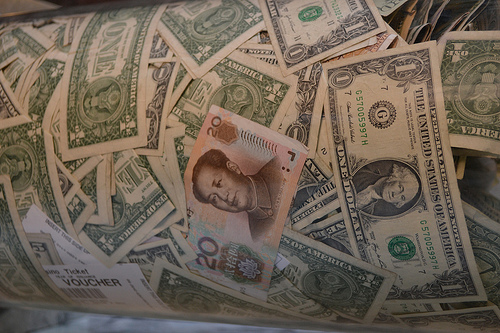 Historically, foreign policy topics in presidential debates revolve around questions about which candidate would better support our allies and act tougher toward our enemies. But in the 21st century, any discussion of international relations has to incorporate the impact of the global economy.
So once Republican nominee Mitt Romney answered one of moderator Bob Schieffer's questions about the Middle East by saying, "our debt is the biggest national security threat we face," every issue in the third and final debate of the 2012 presidential election suddenly became fair game for discussion between the former Massachusetts governor and President Barack Obama, including issues that impact people with disabilities here in the United States, such as health care, job training, and employment opportunities.
But it wasn't Iran or Israel, or any other Middle Eastern nation that drove the discussion away from international waters. It was China; just as it has been since Romney outlasted his GOP competitors to become the party's nominee. Romney has made fair trade with the Asian country a key component of his five-point plan for economic recovery, criticizing the President for not doing enough to prevent China from stealing American jobs. Meanwhile, the Obama campaign has created attack ads that cast Romney and the companies with which he's been involved as "pioneers in shipping U.S. manufacturing jobs overseas."
At Lynn University on Monday, Romney sidestepped the outsourcing allegations with a vision for China as a partner for the United States in the global economy rather than an adversary. On The New York Times live fact-check blog, Sharon LaFraniere's post at 11:19 pm asserts the two economic superpowers are already "much more economically interdependent than any listener to these three debates might think." She gives the following example from a 2007 University of California study:
For every $300 iPod that was sold in the United States, the study said, the trade deficit with China rose by $150, the factory cost. But in fact, China probably only added a few dollars to the product's value because companies headquartered in Japan, the United States and elsewhere made the high-value components while China only assembled them.
Much like the President's statement from last week's debate that some types of jobs aren't coming back to American shores, LaFraniere's example is an illustration of how people with disabilities are overlooked in their ability to contribute to the supply chain, even when contract services organizations that employ these individuals have proven they can perform the same light assembly, sorting, packing, and shipping duties reliably and in a cost-effective manner. Evidently, both Romney and Obama see this as a path to greater economic prosperity despite the millions of Americans with disabilities left behind by such a vision.
Comments?
Image by Jason A. Howie.
Leave a Reply