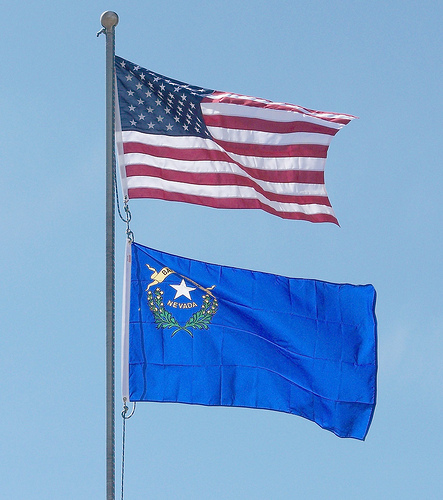 Usually, when advocates for people with disabilities talk about changing perceptions, they're talking about getting people to see these individuals for what they are capable of doing, rather than what they cannot. John Seelmeyer of the Northern Nevada Business Weekly writes that officials in the Nevada Department of Employment, Training and Rehabilitation are first attempting to change how local businesses think of their agency, in order to get them to consider hiring more people with disabilities.
Marcia Cole, administrator for the rehabilitation division, tells Seelmeyer employers see vocational rehabilitation as "a social service as opposed to a business service." The overarching goal has always been finding jobs for people with disabilities. But the message was that an employer was doing it to help make life matter more for the individual they hired. By hiring someone who has connections to the local business community and experience with economic development in the region, the agency now puts an emphasis on the value these individuals bring to the workplace:
Ken Pierson […] joined the rehabilitation division's staff this year and is working with employers one by one to get people with disabilities into jobs. His pitch: People with disabilities are good and loyal workers. The accommodations that employers need to make are often minimal and inexpensive. Tax credits may be available. In some instances, the state agency provides on-the-job training or a job coach.
The one-on-one approach can be tedious when you're talking about an existing caseload of 6,000 people, with another 3,000 coming into Nevada's system every year. But something needed to change after job placements for people with disabilities dropped below 1,000 in 2011-12, after being above 1,500 each year when the state's economy was stronger.
Seelmeyer writes that when Pierson or other members of the vocational rehab division meets with business owners, their goal now is to find out the types of occupations in which they are looking to make hires, and then provide their clients with the necessary career training to be considered for the job. Like many other states, Nevada businesses need skilled workers to fill a range of positions, including "clerical, hospitality, retail and warehousing." Cole also cites a specific success story working with manufacturers:
… [S]tate officials heard of the growing need for workers with skills to operate computer-controlled cutting equipment. The rehabilitation division identified some disabled people with promise, put them through training and got the trained workers in front of employers. 'All of them are working now because there was such a demand,' says Cole.
Comments?
Image by D'oh Boy (Mark Holloway).
Leave a Reply