LARE Institute, in partnership with Santander Bank, is offering a 
FREE 
Customer Service Certification Class
d
esigned especially for YOU!
The phrase "customer service" is very loosely defined. It is a department in a business; a physical space in a retail store; or an option on a website.  It is an expectation that you have every single time you interact with a representative of any service render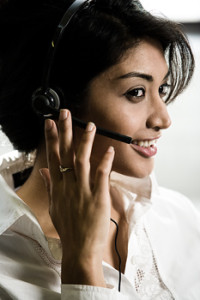 ed to you.  A cousin of Customer Service is "Social Competence".  A person who is considered to be socially competent possesses the following characteristics:
Peer-Related Skills
Self-Management Skills
Basic Academic Skills
Compliance Skills
 Assertion Skills
These characteristics define the degree to which people are able to establish and maintain satisfactory interpersonal relationships – both at home and on the job.
LARE Institute offers a customer service certification class; "National Professional Certification in Customer Service and Sales Certification Course."   Supported by the generosity of the Santander Bank Foundation and established by the National Retail Federation in Washington, D.C., LARE Institute is able to provide low/moderate-income residents of Lawrence with on-site instruction and assessment resulting in their earning the nationally- recognized and industry- transferrable certification of skills and knowledge in customer service.
The course is designed to capture core customer service duties and behaviors for a broad range of entry-level through first-line supervisory positions across a multitude of industries. The assessment to earn the customer service certification measures and validates competency in the following areas:
Learn about your specific product or service
Assess your customer's individual needs
Educate your customer
Meet your customer's needs and provide on-going support as needed
You can earn your customer service certification by participating in an intensive five (5) hour training course and passing a seventy-five question on- line assessment exam taught and proctored by an NRF certified LARE Colleague.
We are extending this formal invitation to all eligible Lawrence, MA residents. 2016 is the perfect time to add that intangible "little something extra" to your arsenal of life and professional skills.  In the true spirit of good Customer Service, "we do not do our customers a favor by serving them.  Our customers do us a favor by giving us the opportunity to do so" — because Life Matters!
For more information on this course or to find out if you qualify, contact us by here or give us a call at 978-685-2151, ext. 6710. For more information on LARE Institute and other certificate programs, click here.
Leave a Reply