The proudest moment in the life of a high school senior is the final walk, with classmates, across that stage on Graduation Day to receive a diploma. The excitement of hearing his/her name called while surrounded by cheering family and friends is incomparable. It's quite an "advancement day!"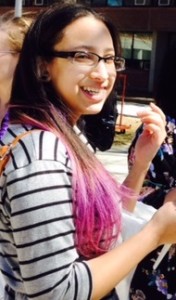 LARE Institute, in partnership with Methuen High School, is nearing the completion of the 2015 Senior Success Program.  Funded by the Merrimack Valley Workforce Board, the Senior Success Program assists ten (10) MHS seniors  in achieving their goal of graduating with their classmates by providing Education Support, Career Exploration in the form of occupational skills training, the ability and access to earn Industry-Recognized Certifications, and access to explore career options associated with Business Technology, Health Career Services, and Electronic Manufacturing Technology; pre-employment and Life Skills workshops and activities; exposure to Post-Secondary Education; and, a one-week, paid externship in an industry of interest to the student.  The finishing touch? We add in a little of our WOW! Magic to the program, too, making our MHS seniors feel like family!
One of our most notable experiences in this year's Senior Success Program was when we visited Philip's Medical/Healthcare in Andover earlier this month.. Our Senior Success students participated in the "Philip's Experience" where they followed a fictional patient from initial injury though EMS services, triage, laboratory and imaging testing procedures, surgery, and recovery utilizing Philip's cutting-edge medical and technological innovations.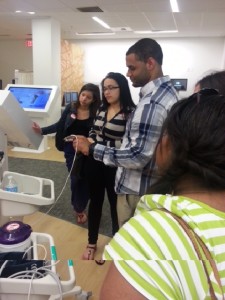 Check out how amazing the 2014 Senior Success Program was here, in the Valley Patriot.
Leave a Reply