This was a exciting year for not only two Whittier students, but also for our American Training family as well. We set out to partner with Whittier Regional Technical High School's Health Occupations students to help them explore the field. This year we had two talented and extremely smart seniors who took part in their co-op at one of our spectacular Specialized Housing homes, Chadwick Road. It was here that Kiana Guadalupe and Jonathan Anderson made the WOW! Magic come alive.
In addition to learning how to provide exemplary care to our Residents, these interns went above and beyond, bringing their own WOW! Magic to those they provided care for. Throughout the year Jonathan, a talented musician, brought in his guitar, playing song after song to the delight of our Residents. They enjoyed his music so much and looked forward to it every time he walked through the door with his guitar.
Kiana, a young woman full of compassion, took it upon herself to ensure that the one lady in the home truly felt like a queen bee by organizing spa days and doing her nails. Kiana always gave it her all.
We asked the graduates and the manager of the program what this experience meant to them. They're responses perfectly summarized  Here are the responses: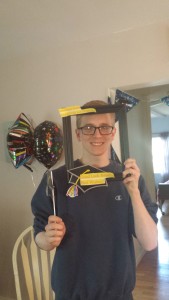 Jonathan's statement: "I want to thank you for giving me the opportunity to work at ATI. I'm extremely grateful and lucky to have worked with such an incredible group of people."
 Kiana's statement: "I don't even know where to start. I am going to miss you all so much and I really do appreciate all you have done for me. You have supported me in such a way that I will never forget you. I want to thank you for also supporting my love of basketball, when you came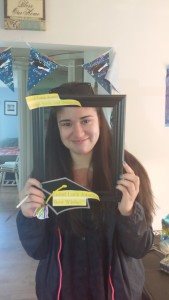 to my game it just made my day that I got to share something with you that I love. You're awesome Stephanie and I truly mean that. You're a role model for so many people in life and I got to see it firsthand. I am so glad I met you and of course got to know you and ATI. This was an experience of a lifetime, thank you for making such an impact in my life and those around you as well."
Stephanie's statement: "Just like our first lady of the United States Michelle Obama said, 'Success isn't about how much money you make; it's about the difference you make in people's lives.' Once I heard how both Jonathan and Kiana felt about their experience while at American Training,. it was clear to me that these two futures of our world came into this job with open minds and open hearts. I am pleased with both Jonathan and Kiana's job performance and I know they will both go far in life.  As an alumni myself from Whittier Vocational High School I wanted the students to see, with a little inspiration anything is possible, and there are so many opportunities available to those who don't give up."
All of us at ATI congratulate Jonathan and Kiana on their success, and send best wishes for their future.  CONGRATULATIONS to THE CLASS OF 2015!!!!!!!
For more information on the internship program, please contact Stephanie Colon. She will be happy to talk to you about this terrific opportunity.
Leave a Reply