"I was in my late fifties when I had my first experience snowshoeing," says Rose Cleveland, American Training Colleague and CFO.  "My husband and I borrowed some snowshoes and went on a trek through the Sandown Town Forest with a group of friends. It was a beautiful winter wonderland, the trails had been packed down for easier snowshoeing and it was so peaceful. It was a great workout on a Saturday afternoon followed by hot toddies – I wanted ice water – and lots of good food! We bought our own snowshoes so we can enjoy snowshoeing any time."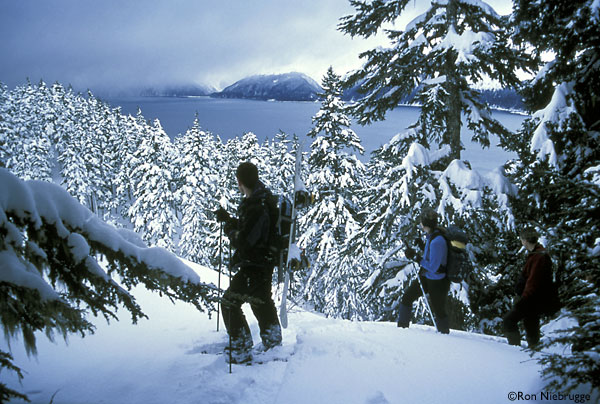 Why Go Snowshoeing?
What started thousands of years ago as a mode of transportation has evolved into a popular winter activity for recreation and fitness. And here's why:
It's fun
Snowshoeing extends your hiking season into winter, lets you enjoy winter solitude, or it can be a social activity. All ages and ability levels can enjoy the sport together.
It's easy
As the saying goes, "If you can walk, you can snowshoe." The learning curve is much shorter than that of skiing or snowboarding.
It's inexpensive
Required gear includes snowshoes, appropriate footwear and clothing, and maybe a pair of poles. No lift ticket required.
It's a good workout
Snowshoeing offers low-impact, aerobic exercise that helps you stay in shape during the winter.
It's versatile
You can go easy or hard. Plus you can snowshoe many trails that you can't ski or snowboard due to trees or low-snow conditions.
---
TYPES of SNOWSHOES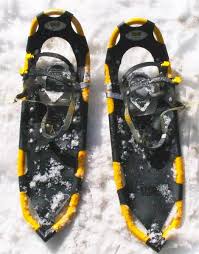 Flat Terrain – Designed for easy walking on flat to rolling terrain. Ideal for families and beginners.
Rolling Terrain – Best for hiking on rolling to steep hills and hiking off the beaten path.
Mountain Terrain – Built for icy, steep terrain. Aimed at those who blaze their own trails for hiking or backcountry snowboarding and skiing.
Always wear suitable boots and moisture-wicking clothing layers for snowshoeing.
For more tips on snowshoeing check out REI.com.
Leave a Reply