Creative Process: Margaritas Noche Mexicana Fundraiser July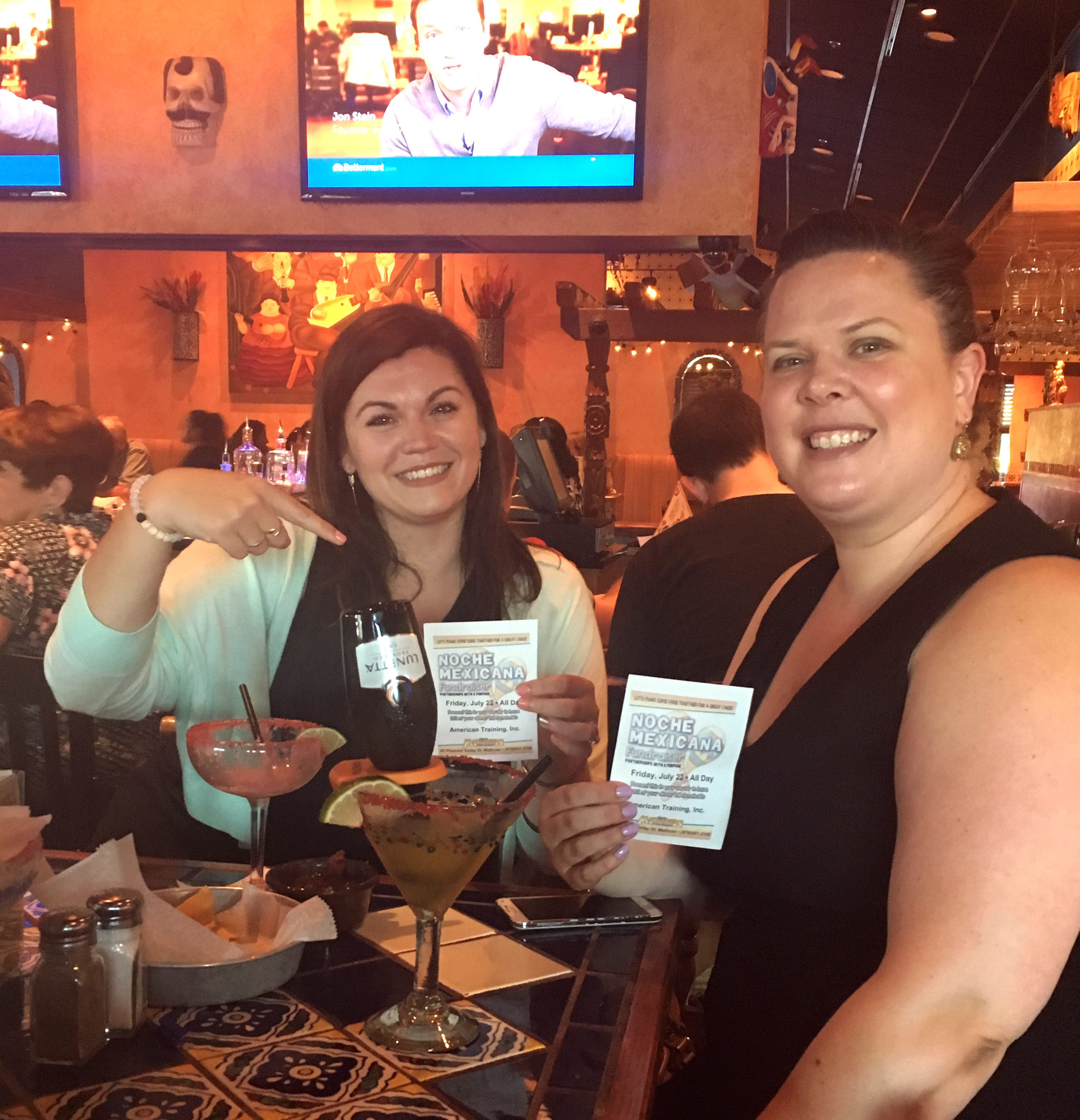 Thank you to all who joined us or grabbed takeout on Friday, July 22, for our Noche Mexicana Fundraiser at Margaritas at the Loop in Methuen.
The amount of supporters who showed up to represent for American Training was Extraordinary. You all really brought the WOW! Magic to the night!
More than 100 people joined us and helped us raise over $400! Thank you! All of the money will go directly to our Creative Process program, an arts program for our youth Residents that will allow them to explore and express themselves through various art mediums.
Once again, thank you to the ATI family and friends, as well as our amazing Partners, for showing your support! If you didn't get the chance to join us this time, stay tuned, we're holding another Noche Mexicana Fundraiser on August 26. Find out more here.
To check out other fundraisers for the Creative Process, please visit our Events Page here. And check out our upcoming Painting Creations Paint Night Fundraiser, on August 11, here.