The Wishing Tree
This is where our wishes unfold.
Each leaf opens and suddenly spring is here
and the world is green again, new again.
This is where our wishes sing in chorus.
Like the melodies of birds filling the air,
our song begins with one note, then another,
until the air comes alive with music.
This is where our wishes take flight.
A few of them flutter their delicate wings
when the wind blows these branches.
Then, together, they all rise.
This is where our every wish matters.
This is where American Training grows, sings, soars.
This is where hope takes root.
– as adapted from the Maggie Smith poem "The Wishing Tree" –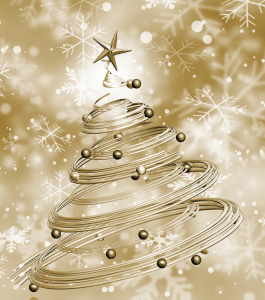 Just before Christmas on December 23, we gathered together, Colleagues and Guests, in the cafeteria of our Andover location for a special performance.
Over the past week, our Guests, Residents, Students and Colleagues have been filling out wish slips and leaving them for "planting" on our wish tree. On December 23, we "planted" those wishes by hanging them on our wish tree, with the hope that they will "bloom" come spring.
We celebrated the day with poem readings, snacks, and the best part of all…a beautiful performance by our very own American Training Choir!
Sometimes we sat in silent awe of the talent that stood before us, other times we joined in proudly singing along to our favorite tunes. Whether we were participating or not, we enjoyed every second of the show.
"What an amazing day, from the Angels of our Choir to the beautiful wishes hung from our tree," said Colleague Adam Jackson, who arranged the event.  "When the day had settled and all were gone, our wishes still twinkled."
Twinkle they will as they outlast the winter with the hope of taking root and growing this spring!
Meet our Choir and check out photos from the event below.
Our Choir: Guests James Carelli, Patricia Cronin, Scott Jenkins, Mary Gail Hannon, Mark Nixon, John DiFruscia, Frances  Marchisini, Sharon Surrette, Sharifah Namigardde and Colleagues Amy Martens (keyboard) and Renee Robinson.