Title Boxing Night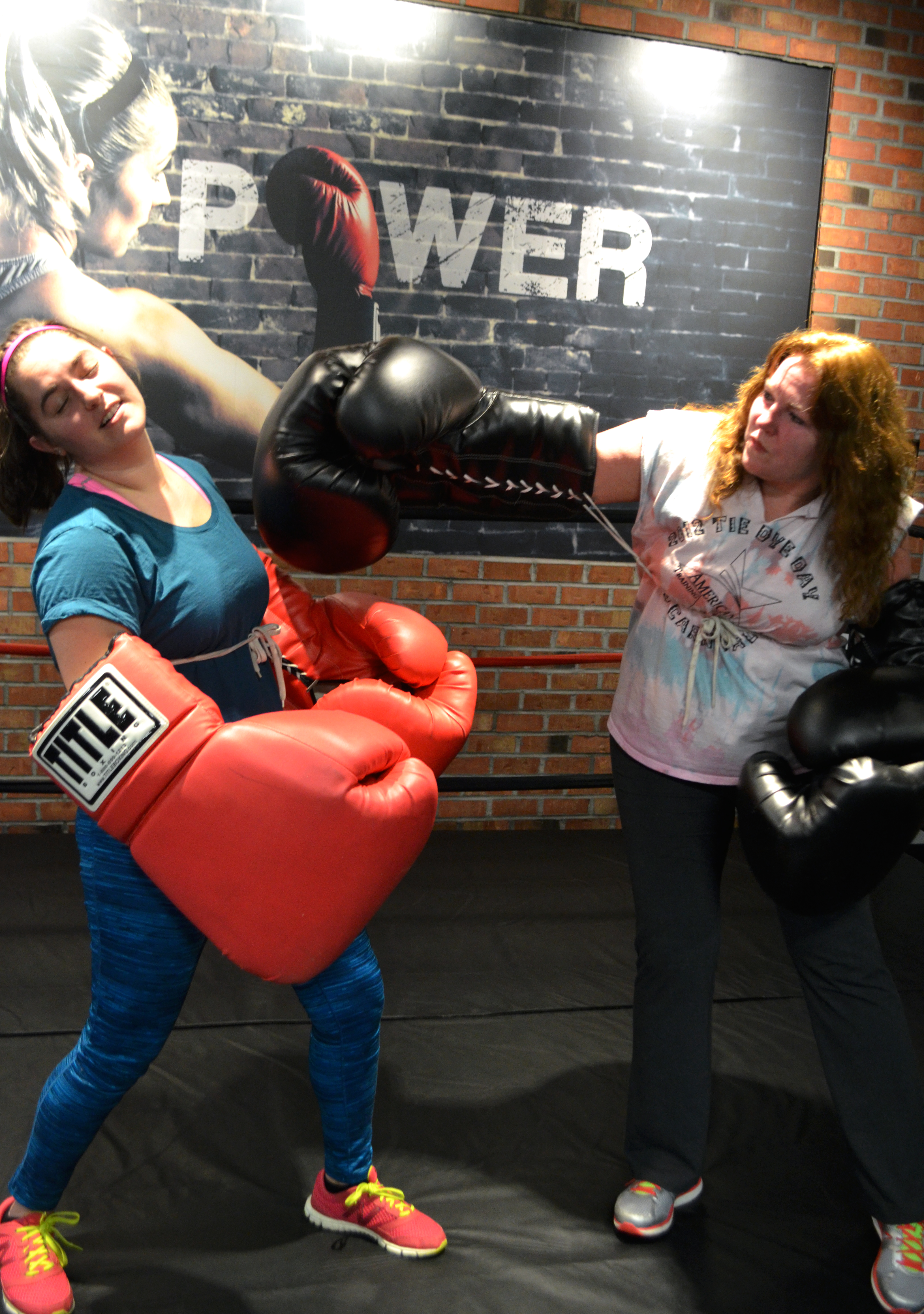 After hearing of our friendly Biggest Loser competition, our local Title Boxing Club in North Andover, invited us to stop by for a workout session on a Friday night.
We went. We sweat. We drank lots of water. And we loved every second of it! And to top it all off, we each burned nearly 1,000 calories in that one hour session.
We left there floating on air and feeling like we could take on the world! We can't wait to return.
A special thank you to Ami who set us up with the experience and Brandon, our trainer-extraordinaire!
Check out more about Title Boxing Club via their website and Facebook page.