Painting Creations: June Paint Night Fundraiser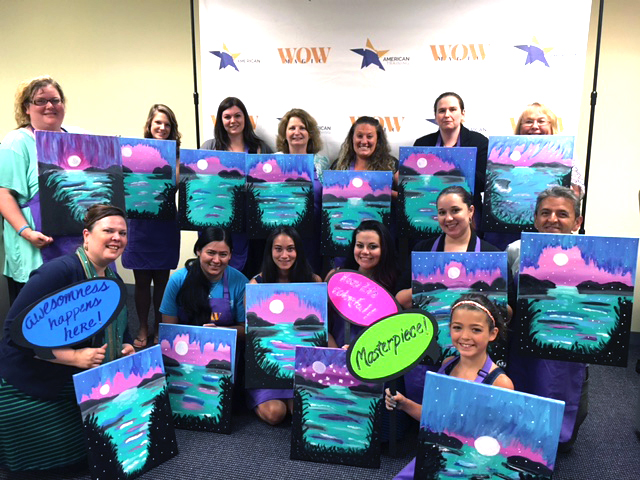 Thank you to all who joined us for our June Painting Creations Paint Night Fundraiser. We appreciate your support of the Creative Process, an arts program that serves as a creative outlet for the Residents of our youth residential programs, providing them with the opportunity to grow, understand, and express themselves through art.
Attendees were treated to a delicious smorgasbord of sandwiches, snacks, and the now famous Painter's Punch (yum!), as well as complimentary red and white wine from our friends at Simply Elegant Catering, as our Colleague and painting instructor Maxine guided the class, step-by-step, through the beautiful moonlight on the marsh painting below.
Each attendee went home with a beautiful painting, each with its own unique touches, and the memories of an evening filled with great company, lots of laughter, great music, and
WOW! Magic
!
Check out a few photos from the night below. To find information on our future Painting Creations Paint Night Fundraisers, visit our events page here.