Painting Creations: December Paint Night Fundraiser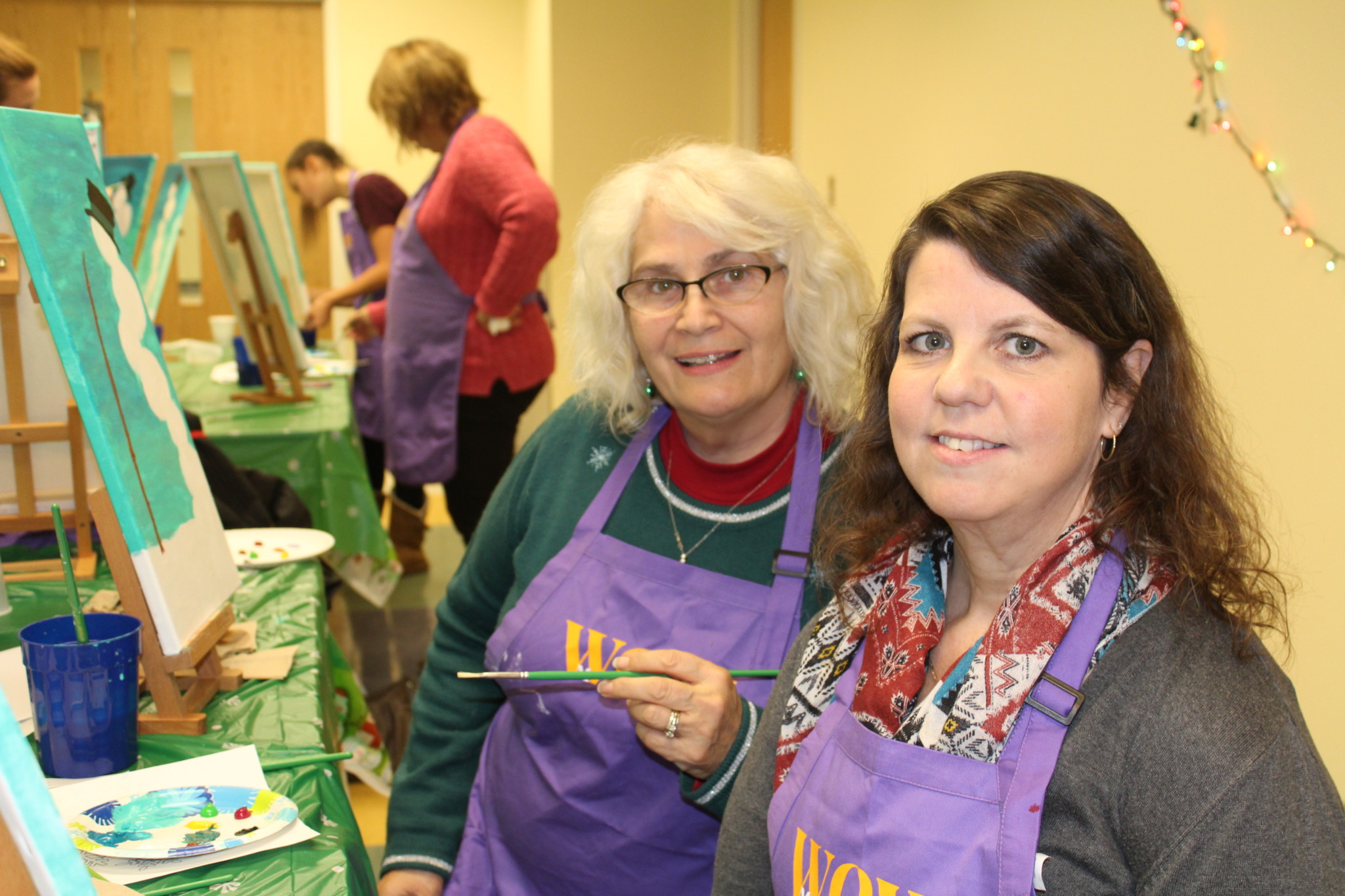 Thank you to those who joined us for our festive December Painting Creations. Your support of the Creative Process means so much.
Snowmen and women came to life at December's Paint Night Fundraiser. Attendees painted beautiful winter scenes as they sipped eggnog and hot cocoa. They enjoyed delicious food and great company as they created their masterpieces. The evening was the perfect remedy to a stressful and busy holiday season…just a few hours to slow down and enjoy yourself while creating something you can be proud of.
Check out a few pictures from the class below. Then search for other great opportunities on our events page.
Happy holidays to all!