Painting Creations: August 25 Paint Night Fundraiser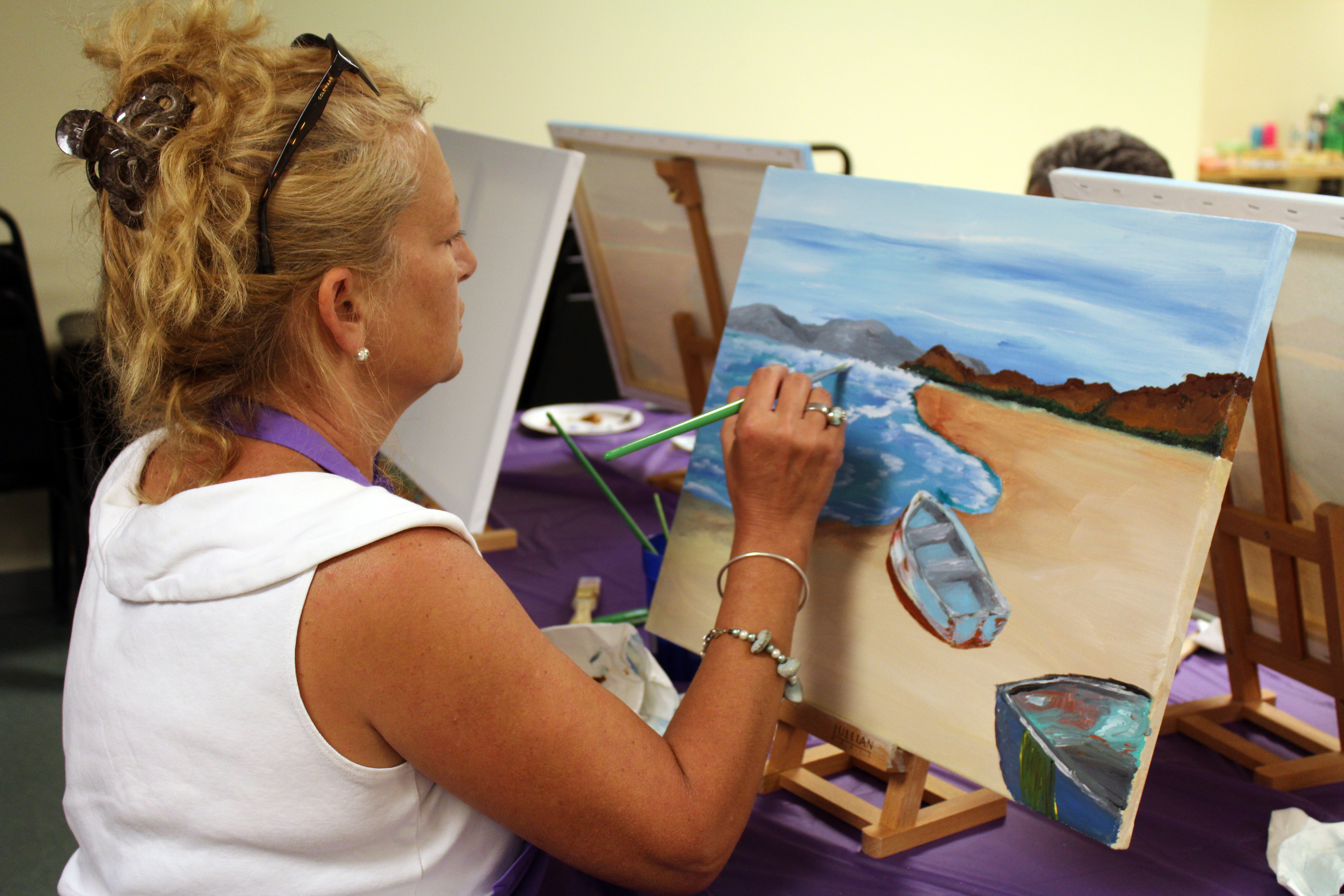 Thank you!
To all who joined us for our August 25th Painting Creations! Your support of our Creative Process means so much to our youth Residents, and all of us!
Our Painting Creations attendees had such a great night at our Andover location on August 25, painting, chatting, laughing, and enjoying our spread of delicious food, sandwiches, assorted beverages, and wine. The tone was set with relaxing music playing lightly in the background.
The laid-back evening kicked off with a visit from one of our youth Residents, a participant in the Creative Process program. He shared how much he is enjoying the arts-based program that is allowing him to express himself through t-shirt making and photography. The program's Creative Director, Colleague Felix Khut, shared the program's mission which is to empower our youth Residents by way of art through the process of exploring their own creativity.
Check out a few pictures from the evening below. Then be sure to check our Events page for future Painting Creations Paint Night Fundraisers and other fundraisers for the Creative Process here.