Flag Replacements 2016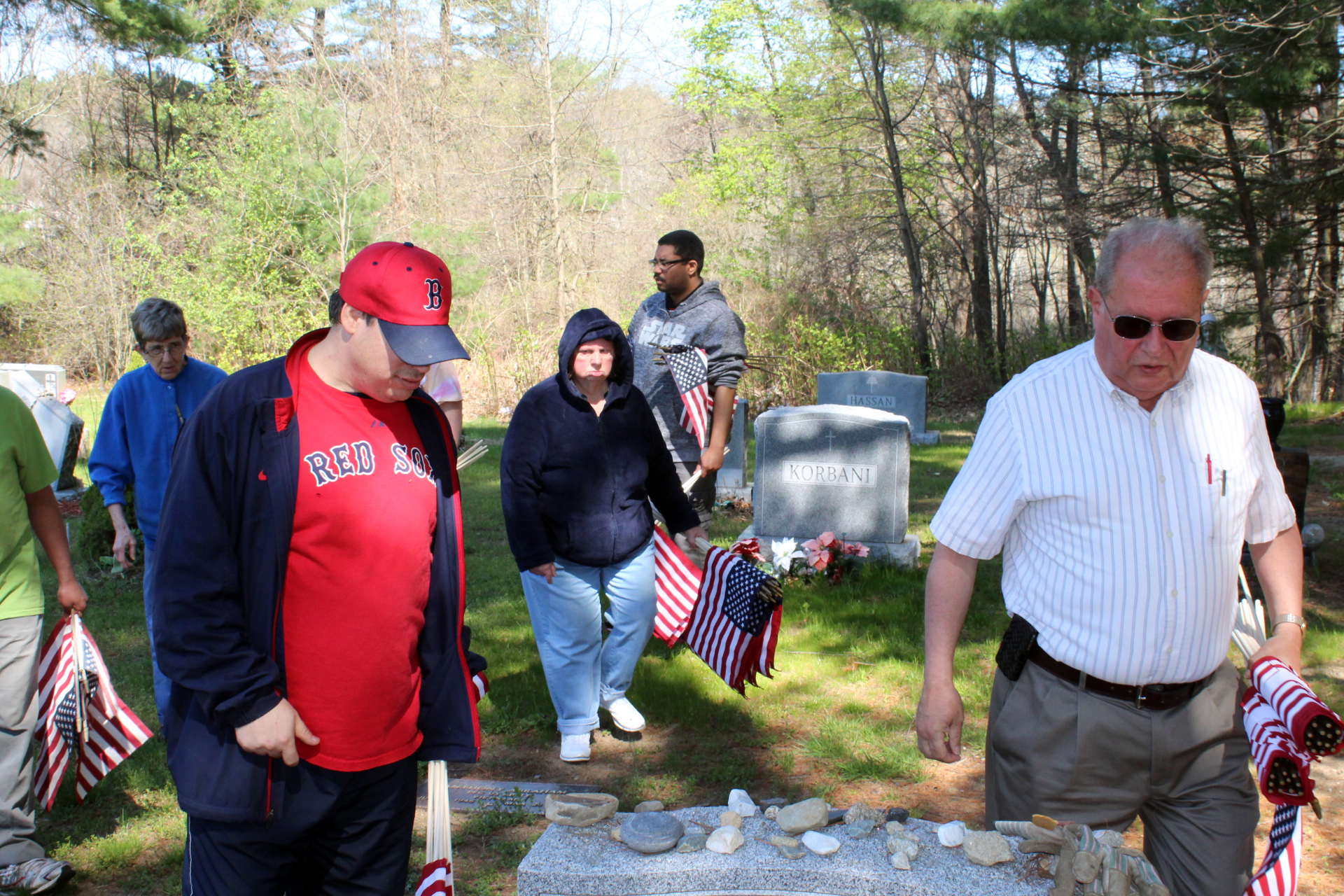 Each spring, just ahead of Memorial Day, our Guests join our Colleague Joe Robichaud in replacing the flags at cemeteries throughout Methuen. They dedicate the day to our Veterans by getting out there and replacing the weathered flags that stood proud throughout the past year, with bright new American Flags, ready to wave with honor.
Our Colleague Joe, a Veteran himself, arranged this special annual trip more than 10 years ago and he's brought a group of Guests every year since, working with Thomas Hargeaves, Director of Veterans Services for the city. His hope is that our Guests who join him enjoy the experience of giving back to those who gave all for their country.
Our Guests and Colleagues who take part each year are proud to know that when the families of these Veterans go to visit their loved ones on Memorial Day, they'll see brand new flags, showing that though their loved ones are gone, the sacrifices they made are never forgotten.
Check out a few photos from this year's trip below: