Fueled by our signature WOW! Magic, our American Training Colleagues work with a passion second to none to provide our Guests, Residents, and Students with Extraordinary Customer Service, Outrageously Memorable experiences and Unique & Different opportunities.
So on Thursday, July 29th, we did one of our favorite things to do…we celebrated our Exceptional Colleagues in true WOW! Magic style at our annual Colleague Recognition Awards!
This year we showed our Colleagues just how much they are appreciated as they were treated to a taste of Paradise in destination Margaritaville! Where they experienced WOW! Magic firsthand as we showcased some of our Colleagues most creative handmade decorations featuring out of this world painted Surf Boards, Giant Sea life, Parrot, Pirate Ship, and Sand castle… Décor that even Jimmy Buffet himself would be jealous of! There was delicious food prepared and served by Simply Elegant Catering, an incredible live band performance by the Mystic Jammers, and of course… Exceptional People! But it was what was at the heart of the night that mattered most… recognizing our American Training Family members for their dedicated service and extraordinary work!
WOW! Magic Moments Award Recipients
Shannon Casey
Hiedi Keefer
Wendy Maldonado
Annmarie Slaney
The recipients of this award are nominated by their peers for being shining WOW! Magic examples of what it means to display Extraordinary Customer Service, to promote action & ideas that are Unique & Different, and to create Outrageously Memorable experiences for others that are simply unforgettable!
We are so Proud of you ALL! For your commitment to making a difference in the lives of those around you.
2021 Years of Service Award Recipients
These recipients are honored for their commitment to American Training. These Colleagues have been with us for years and are recognized for their hard-work and dedication to our mission of Bringing Out the Best in Everyone We Touch Because Every Life Matters!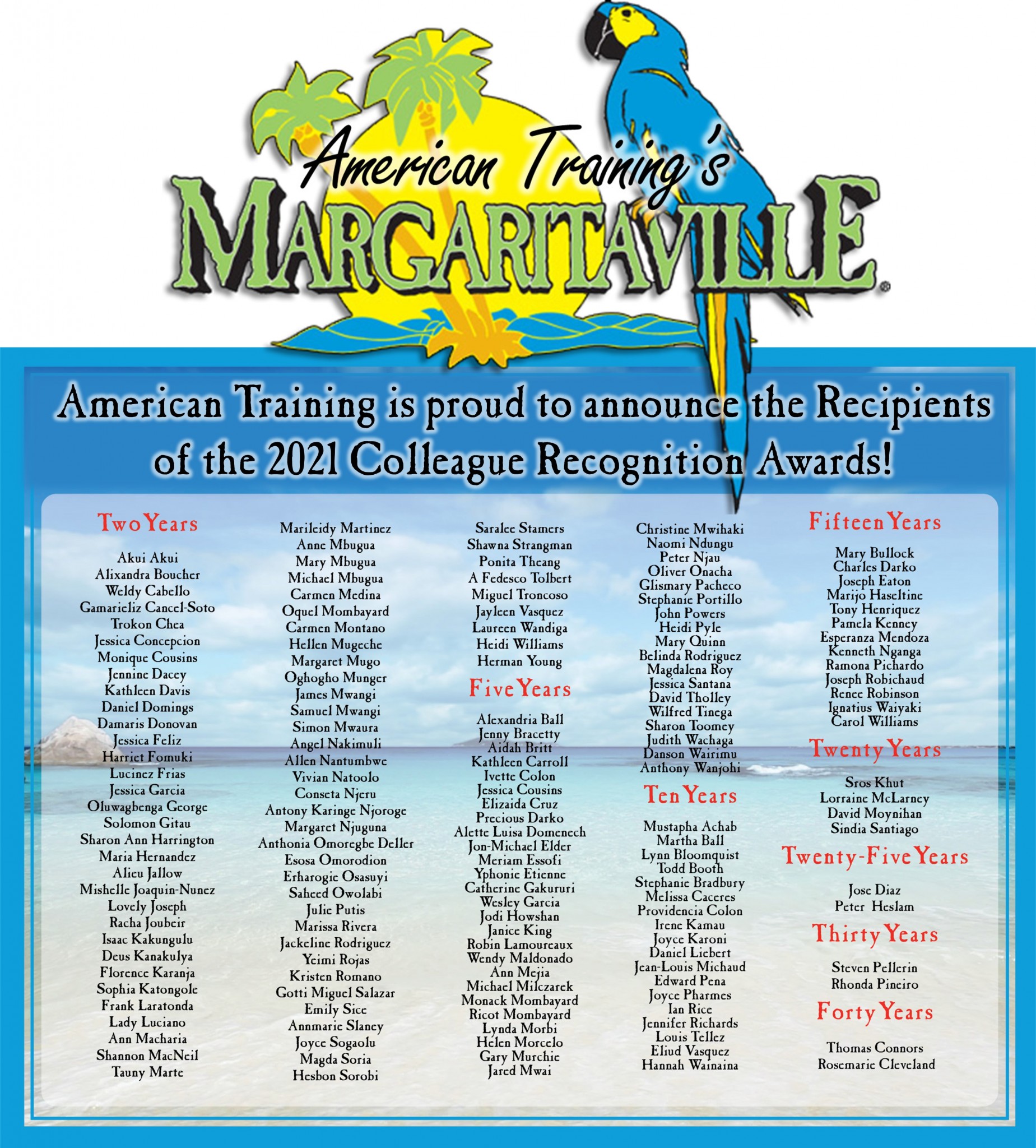 Congratulations to all!
Check out some photos from the evening below!
Credit Steven Antonio Photography