19th Annual Tie Dye Day & Carnivale 2019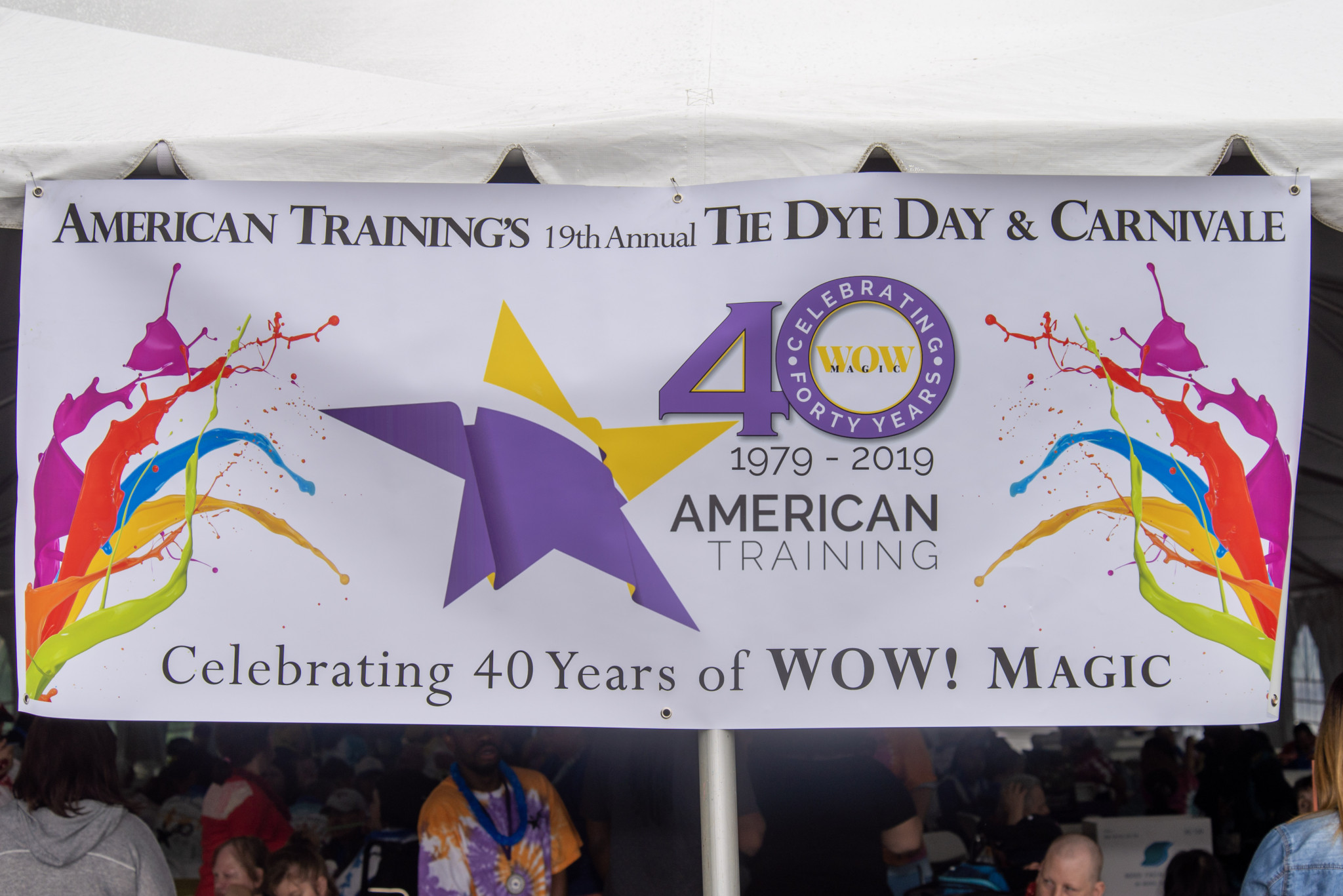 This year's Tie Dye Day & Carnivale was overflowing with WOW! Magic! Though the skies were clouded we refused to let it rain on our parade, as we partied on the dance floor with DJ extraordinaire, Greg from NRG Entertainment, who kept everyone dancing and moving at our 19th Annual Tie Dye Day & Carnivale on Friday June 21st.
The day featured delicious food catered by Simply Elegant Catering, cool treats by Richie's Slush, EXTRAORDINARY music by DJ Greg, fire juggling & roaming Circus Entertainment by performer Keith Leaf, face painting provided by our Exceptional Colleagues, and of course… tie dying galore of t-shirts from Ellco Promotions!
Thank you to our volunteers and thank you to all who stopped by to share the day with us! This hotly anticipated event was filled with friends, food, wild colors, WOW! Magic, and so much fun!
Check out a few photos from the day below!
Credit Steven Antonio Photography