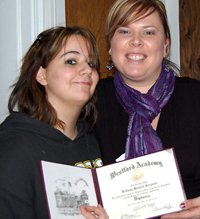 The Clinical Services Branch of American Training seeks to improve the quality of life of the individuals we work with through the unconditional commitment to promoting self-determination, increased independence, and a respect for individual choice.
Our services are person-centered and individualized to maximize one's potential and capitalize on personal strengths.
The Clinical Services Branch has two components: Highfields: Adolescent Residential Program and TASH: Transitional Age-Supported Housing for Young Adults.
Highfields: Adolescent Residential Program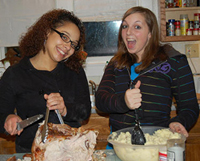 Highfields is a co-ed residential home, serving eight adolescents between the ages of 16 and 21. The services are individualized to maximize the resident's potential in all important life areas, including learning, working, and forming relationships. The ultimate goal of the program is to provide the skills and supports needed allowing residents to live independently in the community with little or no support.
Our focus is to teach, support, and promote the development of adolescents to reduce hospitalizations, foster independence, teach coping skills for everyday stresses and emotional challenges, and develop self-esteem along with positive peer relationships.
TASH: Transitional Age-Supported Housing for Young Adults
TASH serves the Lowell/Lawrence/Haverhill area, focusing on supporting and assisting young adults with psychiatric disabilities in choosing and maintaining safe, affordable housing and supporting them to be successful members of their community. This is accomplished by providing services in the areas of health, medication, financial and symptom management, independent living skills, assessments, and referrals.
Referrals
Department of Mental Health
Department of Child and Family Services
Contact
Lorraine McLarney, MA, LMHC, CCMHC
Vice President and Director of Clinical Services
Office: 978-685-2151, ext. 6818